The Perimeter Fencing Upgrade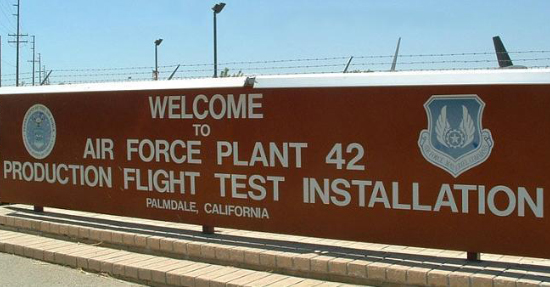 Project Type:
RBT Construction
Project Title:
Facilities Perimeter Fencing Upgrade at Site 7
Location:
US Air Force Plant 42-Palmdale, CA
Owner:
United States Air Force
The US Air Force Plant 42 (AFP42) is a military facility based in Palmdale (California) which is under the control of the Air Force Materiel Command. The facility acts as a center for maintenance and manufacturing of spare parts for the US military aircraft.
AFP42 is a classified facility that needed to upgrade the perimeter fencing at the main entrance of Site 7 across the west edge of the runway and also needed to improve boundary areas of Site 8. The purpose of the project was to reduce any security vulnerabilities of the area by installing cable hardened fencing, anchors, deadman, and a security monitoring system according to the Anti-Terrorism Force Protection (ATFP) standard.
RBT Electric, Inc. answered the requests of AFP42  and developed a complete turn-key construction project that included fencing, paving, gates, fiber optic cable installation and monitoring systems. The RBT team also developed a training session to guarantee that the AFP42 personnel would be able to successfully monitor the surveillance system and ensure the safety of the entire facility.
All provisions related to card readers, lighting, cameras and monitoring equipment, complied with the UFC-4-022-03 standard (related to security fences and gates regulations of Military Departments) and the AFI 31-113 standard, related to the installation of perimeter access control according to the Air Force instruction procedures.
RBT Electric, Inc. performed quality control analysis on the existing perimeter fencing and replaced non-compliant fencing sections with a new high security fencing system, which included reinforced cables that terminated at concrete deadman anchors every 200 feet. The project required 8,732 feet of reinforced cable and 990 feet of 8 foot high ATFP chain link fence.
Moreover, the RBT team provided a complete electronic surveillance system that included access control systems (implemented through card readers) and a closed-circuit television (CCTV) system installed with HD cameras that increased the visibility and safety of the AFP42.
Among other duties, the RBT team. installed up to 16,860 feet of 36 strand single mode Fiber Optic cable inside existing and new conduit that led to building 510 and building 553D. RBT Electric, Inc. provided all materials, transportation, construction, tests and training session needed to develop the project according to the AFP42  requirements.