AC Bilbrew & Julian Dixon Library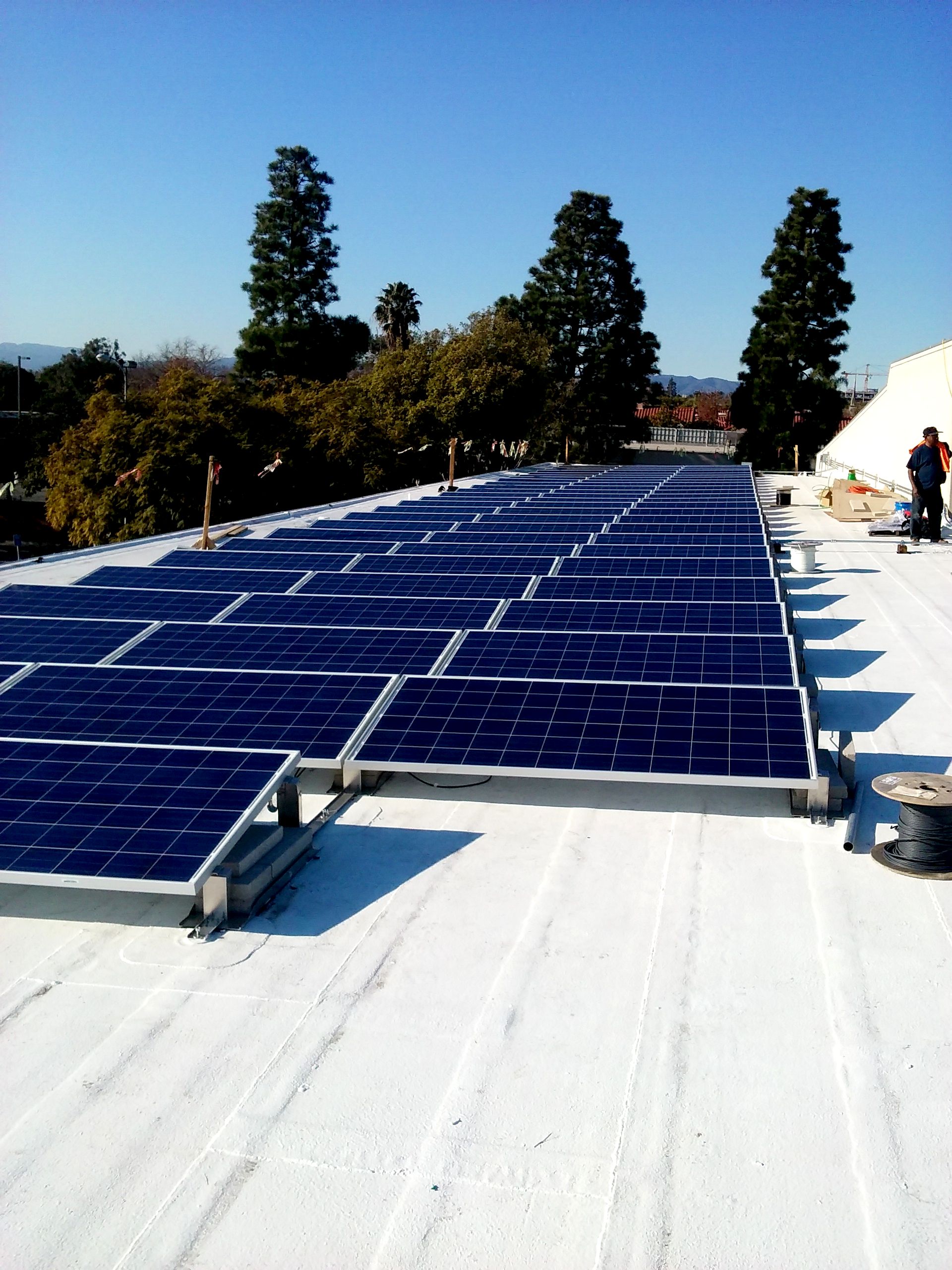 Project Type:
Solar
Project Title:
AC Bilbrew Library and Julian Dixon Library Photovoltaic System
Location:
Los Angeles and Culver City
Owner:
County of Los Angeles
The County of Los Angeles has set aggressive green energy goals for its portfolio of properties making it a leader in public sector green energy transformation. Part of this transformation is the installation of PV systems at the Julian Dixon and AC Bilbrew libraries.
RBT Electric was contracted by the County of Los Angeles to design-build photovoltaic (PV) systems at AC Bilbrew Library and Julian Dixon Library. We were required to be the single point of contact for design recommendations, equipment selection, expert installation, and final permission to operate.  For this project, RBT Electric was required to complete the installation in 120 days.
The Julian Dixon site consisted of two PV arrays. A 62.8 kW DC ballasted roof mount system was installed. This array encompassed over 200 PV panels with string inverters, dedicated circuit breakers, and string level monitoring ability. The second array consisted of a 54.9 kW DC PV carport system with integrated LED lighting. RBT self-performed all aspects of the carport PV system including concrete footings, steel erection, PV panel placement, and electrical connections.
RBT Electric built a 120.78 kW ballasted roof mount PV system at AC Bilbrew Library. The system included over 300 PV panels, and was strategically connected to 4 string-level inverters to maximize protection of the system. We also installed protection devices, metering subsystems, and other control and instrumentation components.
With a team of 8 electricians working on this project, RBT Electric successfully completed this project within the time specified in the contract.