Caltrans Shoshone Maintenance Station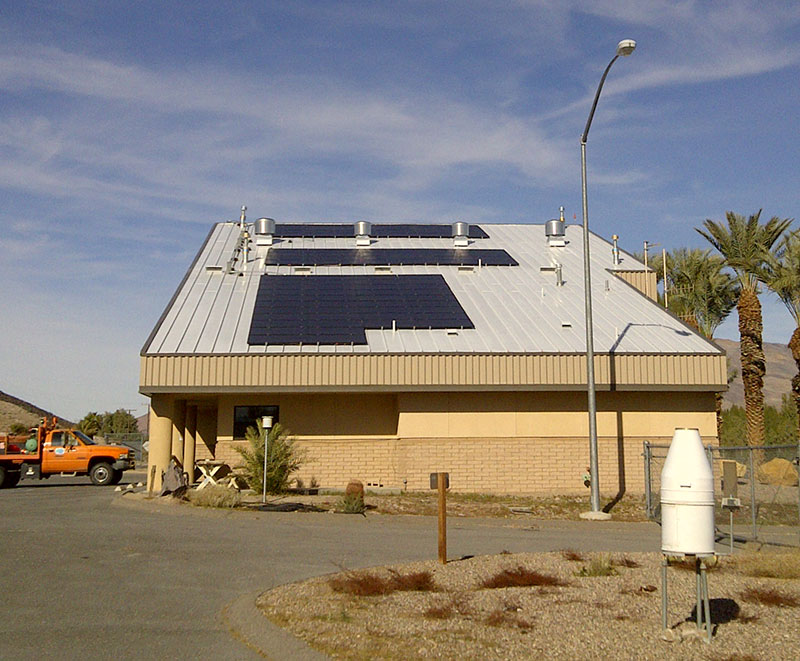 Project Type:
Solar
Project Title:
Caltrans Shoshone Maintenance Station Junction of Routes 127 & 128
Location:
Shoshone, CA
Owner:
State of California-Department of Transportation
As part of its commitment to green energy transformation, the California Department of Transportation (Caltrans) has installed utility-scale photovoltaic systems in most of its facilities under net-metering agreements with regional utilities. The initiative has helped to reduce the cost of electricity for consumers in different parts of California. The installation of a PV system at Shoshone Maintenance Station is one of the projects under this program.
RBT Electric was contracted by the State of California-Department of Transportation to design-build a photovoltaic system at Shoshone Maintenance Station, CA. The scope of work for this project included furnishing materials, equipment, labor, and services required to complete a commercial grade PV system.
For this project, we modified an existing roof and build a structural support system suitable for mounting an array of PV panels.  The PV system consists of over 85 PV modules and produces an output of 20.05 kW DC. We also installed other electrical components required to complete a fully operational system including a utility interactive inverter system, surge protection system, and a metering system.
RBT Electric was responsible for interconnecting the PV system for Caltrans Shoshone Maintenance Station with the South California Edison's electricity distribution system. We interconnected the two systems through a 30 kW inverter and a 30 kVA transformer.
RBT Electric successfully completed the installation of the photovoltaic system for Shoshone Maintenance Station within 45 working days.