Electric Vehicle Charging Station Installation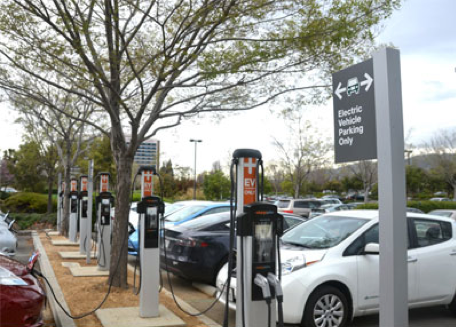 Project Type:
Public Works
Project Title:
Electric Vehicle Charging Station Installation
Location:
Irvine, CA
Owner:
California Department of Transportation
An electric vehicle (EV) charging station is a charging point for electric vehicles. Unlike ordinary domestic sockets, most of the electric recharging points are designed to support faster charging. The electric vehicle charging station in Irvine, CA is a project for the California Department of Transportation.
RBT Electric was contracted by California Department of Transportation (Caltrans) to install an electric vehicle charging point at 6681 Marine Way, Irvine, California. As part of the installation, RBT Electric was required to prepare the site and install three concrete pads required for the charging bases. Each concrete base was 36" x 36" x 4" in size. We were also required to install a concrete pull box and a concrete pad for the transformer.
To supply power to the charging station, RBT Electric was required to furnish and install a transformer. We installed a 75 kVA, 480/277-120V, three-phase transformer. We also furnished and installed panels, circuit breakers, Ground Fault Circuit Interrupters (GFCIs), electrical outlets, protection bollards, and other circuits and components as per the plans provided by the client.
As part of this project, we installed new conduits and rerouted the existing ones. We installed both electrical metal tubing and polyvinyl chloride (PVC) conduits as was specified in the plans. We also installed wires, wire supports, and pull boxes.
After installing the required electrical systems and components, RBT Electric made final electrical connections and tested the completed charging station. We performed various tests and monitored the completed system to assess its performance.
With a team of electricians working in shifts, RBT Electric completed this project within the time specified by California Department of Transportation.