Louvers and Actuators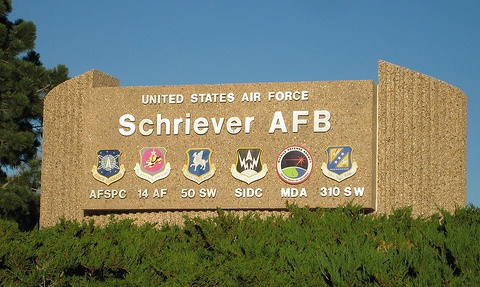 Project Type:
RBT Construction
Project Title:
FA2550-16-C-1013, Glen 12-1003 (Louvers and Actuators)
Location:
BLDG 600, Schriever AFB, Colorado
Owner:
50th Contracting Squadron Schriever AFB
The 50th Civil Engineer Squadron is a component of the 50th Mission Support Group based on Schriever Air Force Base in Colorado that provides fire and environmental protection, contingency planning and disaster response at 12 worldwide sites.
The squadron's contract requirement was located on the Central Utility Plant of the base,  where exhaust fans were placed to be turned on when a specific temperature setpoint was sensed. Electric actuators were designed to act and open the wall louvers when the exhaust fans were activated. However, eventually the actuators stopped working permanently and the plant personnel had to manually open and close the wall louvers.
RBT Electric, Inc. answered the requests of the squadron as the selected contractor to improve the installation and solve the problems of the client. The RBT team removed the existing roof-mounted exhaust fans, dampers and electric actuators, electrical disconnect devices, relays along with the thermostats and wires. Then, our team continued with the installation of the new exhaust fans, dampers and electric actuators, relays, electrical disconnect devices and synchronized the system with the existing energy monitoring and control systems (EMCS) of the installation
As final delivery for the project, eleven roof-mounted exhaust fans were replaced, thirteen electric actuators were substituted to effectively open the wall louvers, along with five thermostats that were placed in the chiller and boiler rooms of the building.
Among other requirements, it was also necessary to change the existing roof curbs and roofing in order to provide security and secure the mounting of the new exhaust fans. The whole project was performed according to the drawings using AutoCAD 2014 with an accuracy level of +/- 0.02 feet and was adjusted and tested before final delivery.
RBT Electric, Inc. took care of the whole installation process, from tools, materials and transportation to labor construction and warranty, providing accurate and clear information on each type of equipment that needed to be replaced. The project was performed according to environmental regulations approved by the environmental group of Colorado (CEIE) and also according to laws and standards from the Unified Facilities Criteria (UFC) applicable for construction projects for Military Departments in the US.